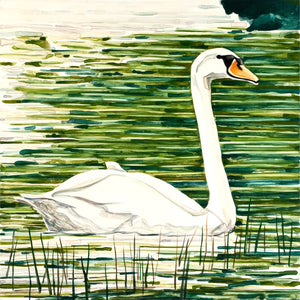 The original, one-of-a-kind, watercolor painting artist by Annika Connor is titled Capote as a nod to novelist Truman Capote who used to call female Socialites his Swans. 
This painting is signed on the back and comes in a beautiful custom-made floater frame with gold leaf edging.
This painting is currently on display as part of a Pop Up exhibition at M Collection in Brooklyn, NY. 
Capote
24" x 24"
Watercolor on Board